If your concrete floor is beginning to look old and tired, you may be thinking it is time to give it a facelift. One option is of course to have a complete renovation done with a different material altogether, for example, hardwood or one of the newer materials available like vinyl and laminates. However, you will be hard-pressed to find a flooring material as elegant, strong and durable as concrete.
Concrete does not have to be boring, there are various systems to choose from to make a bold or understated fashion statement as you see fit for your home. You can work with a designer or with the flooring company to work on a finish and colour that can blend well with the rest of your décor to create a cosy and aesthetically pleasing home environment. 
Here are some ways to make your old concrete floor look nicer:
Acid-stained flooring: ease of maintenance is the best part about having a concrete floor and you can make it resistant to water and stains by acid staining. It acts as a cover for your floor to improve the overall appearance. It is a process that you can do yourself with the right materials and tools over a weekend which makes it cost-effective.
Stained and polished flooring: many homes opt for polished flooring because it adds to the home or apartment's aesthetic appeal. Polished concrete is achieved by grinding the surface with abrasive pads. It is a good idea to decide the level of gloss you want before starting work. The glossier the finish the more slippery the surface, not the best if you have pets and ageing adults in the household. Because of the level of skill required and the specialised tools you need, polishing is best left to the professionals to handle.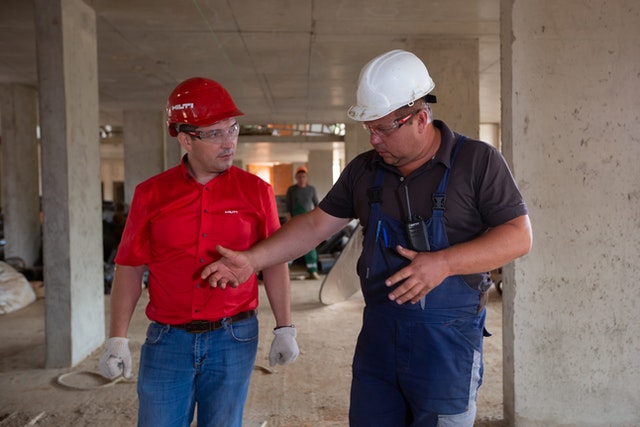 Resin flooring: you can choose to apply a resin to your concrete floor to improve its appearance. It is a material used for decorative purposes; however, it can be used for industrial purposes as well. One of the pros of a resin floor is that it increases the floor's durability, protecting the surface from dents and scratches. While there are many types of materials that can be used to create a resin floor, the most popular is Epoxy resin flooring due to the variety of colour options available. Resin flooring is a high-skill job and you will need to employ a professional team for the job.
Painted flooring: epoxy treatments can be used to paint concrete floors to improve their appearance. Epoxy treatment is usually used to repair or seal concrete floors that have been ruined due to wear and tear. Because it is available in a range of colours the treatment allows designs and colour gradation to be achieved and offers a hard and durable finish to your floor.
Your damaged or old concrete floor can be made to look better than its original self by using any of the techniques above.