Renovating your home can feel extremely exciting and equally daunting. After renovations are completed, you will realize there is a pile of dust and a lot of cleaning up that needs to be done. You need to maintain what you have just built up! Be sure to check out an after builders clean checklist for a few tips on how to have your newly renovated house effectively spotless.
The cleaning process can feel overwhelming, by going through the checklist it will feel like more of an organized cleaning process and it will help you finish off faster. It is best that you get started with the cleaning as soon as your renovations are completed. If you are still hesitant about cleaning up any time soon here are a few reasons why you should clean up after renovations:
1. Spot the Problems
Choosing to clean up after renovations could help you in detecting any problem areas within the renovation work. When you hire any professional cleaners or you opt to join them in the cleaning spree you are sure to uncover any hidden scratches and stubborn dust on the surfaces.
These types of problems are only revealed when you choose to do a comprehensive cleaning in your home otherwise these problems will remain intact without your knowledge and could pose as a greater issue in the years ahead. In addition, this can help you increase the investment value of your property if you ever choose to sell the house in the future.
2. Keeps it Safe
After investing thousands or millions of dollars renovating your new home, the last thing you need is for all of it to come crashing down. Any form of renovation is going to accumulate plenty of debris and dust. Any items that are not removed carefully may become hazardous, such as nails, saw dust and wood chips.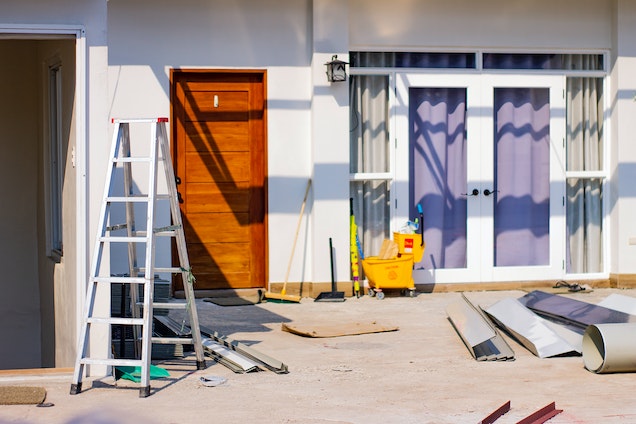 Moreover, fumes from paint and other chemical elements may remain in the air unless your home is ventilated and cleaned up in a proper manner. Ensure to hire an excellent clean up service with experience in post-renovation projects and duct cleansing in order to ensure the air quality is healthy and there are no dangerous items left to cause anyone accidental harm.
3. Ready for the Future
Many homeowners opt to do a deep clean after a renovation as they need to showcase their property to any potential buyers coming to find their new home or property investment. Hiring a professional cleaning service would be the best way to go in this instance as the company will ensure that the home looks impeccable for any open house events.
Prior to completing any sales, you could potentially utilize the renovated area to have social gatherings or events within your property and have a time of celebration. By cleaning and ensuring your property is looking perfect you are both upgrading the property and ensuring that the value of the property is maintained or increased. Get your newly renovated home cleaned up and ensure you get the best out of your property!